Congrats to Tom K. of Georgia on winning our craziest picture contest!!! Check out the winning photo he submitted of his wife Jennifer and a random MILF they met from the Waffle House. Tom said he even took the hats to use for this picture so it was a well deserved win!!!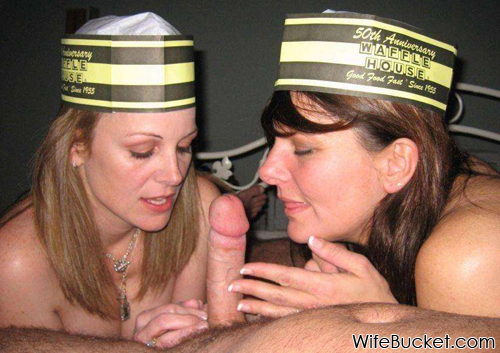 For this special occasion, I filmed it and wanted to talk to him live so we can post it on on Youtube,  I got voicemail, so left a message instead (it only took me about 50 tries lol). Tom's message tricked me, check it out…
If you aren't already a member make sure you join us and see all the entries!!!